Your Personalised Wash System is Ready For You!
You've shared with us that you currently:
Usually wash with a Garden hose
Have access to power where you wash
Car has ceramic coating applied
Don't Require new wash mitts and towels
Don't need to clean your interior
Garden Hose Foam
Pre-Wash + Contact Wash
Instantly transform your garden hose into a foaming powerhouse with our Snow Foam Gun. Get the perfect foam consistency every time for efficient and effective cleaning.
Extremely Convenient
Garden Hose Compatible
Fast Setup & Pack Away Time
Wet Foam Consistency
No Tap or Power Nearby?
The E-Foamer V2 allows cleaning anywhere at anytime. Discover the power of the electric E-Foamer V2, enabling you to efficiently clean any surface, anytime.

Simply bring your E-Foamer and Two Bucket Wash Kit to your car for the safest possible wash where no power or water is accessible.
E-Foamer V2: Easy,Electric & Exciting.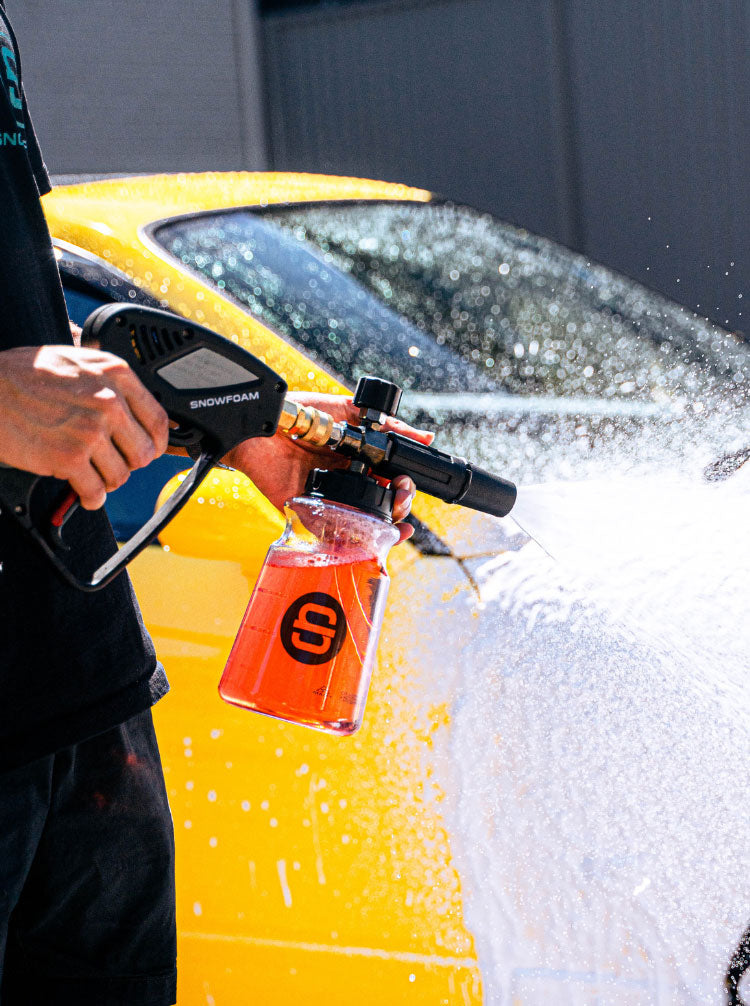 Pressure Washer Power
When using a pressure washer and a Snow Foam Lance, you will experience the benefit of thick foam coverage. Additionally, this combination enables high pressure water to effectively remove dirt, reducing the risk of creating swirls with your wash mitt.
Wheel Cleaning Made Easy
Wheels are always a pain to clean with their multiple spokes and stubborn brake dust that etches into your wheels. Here are some options to make brake cleaning light work.

Suggested Products:
Purple - Suitable for all Wheels
Wheel Cleaner - Best for OEM wheels
Microfibre Wheel Brush for multi-spoke wheels
Tyre Shine / Tyre Gel to finish the look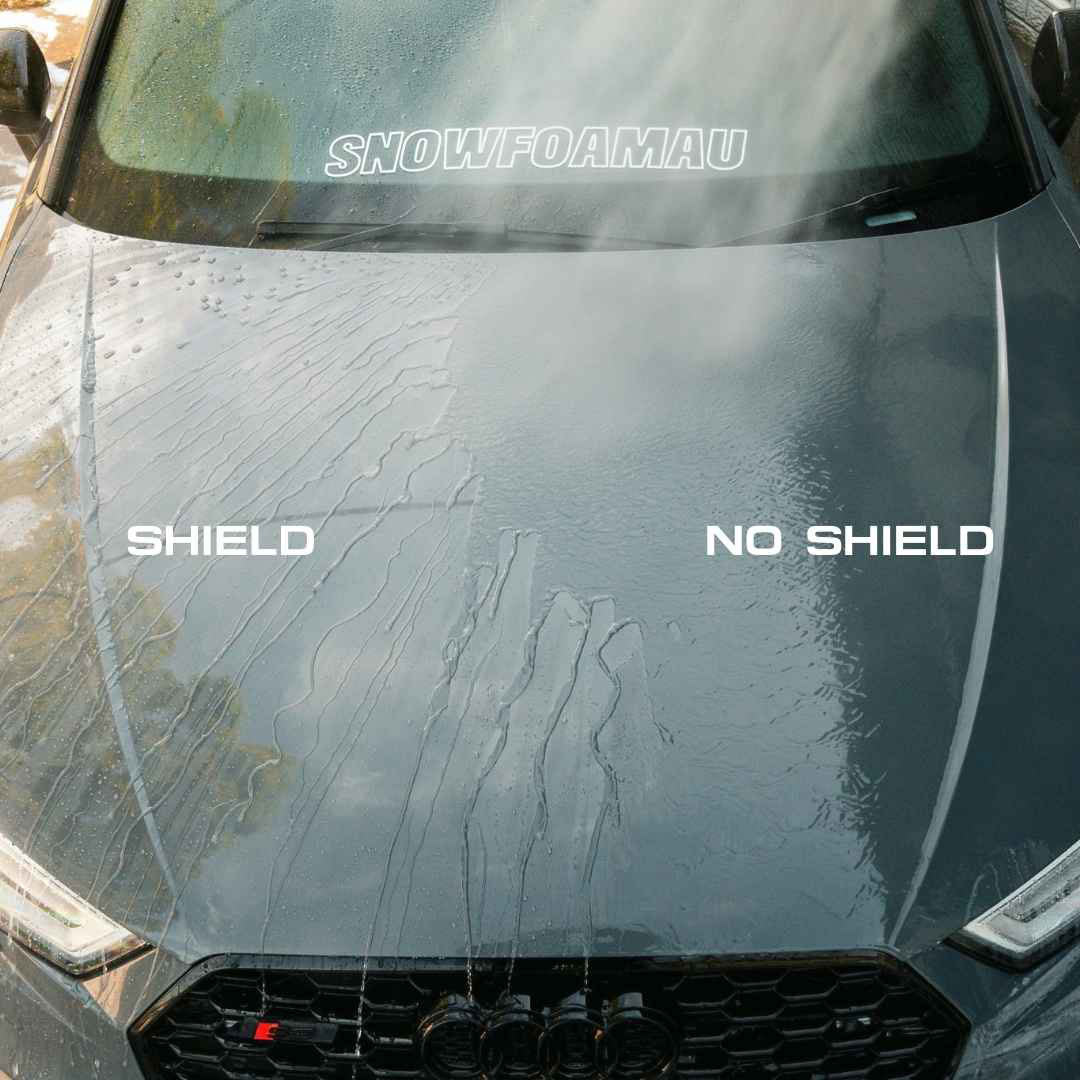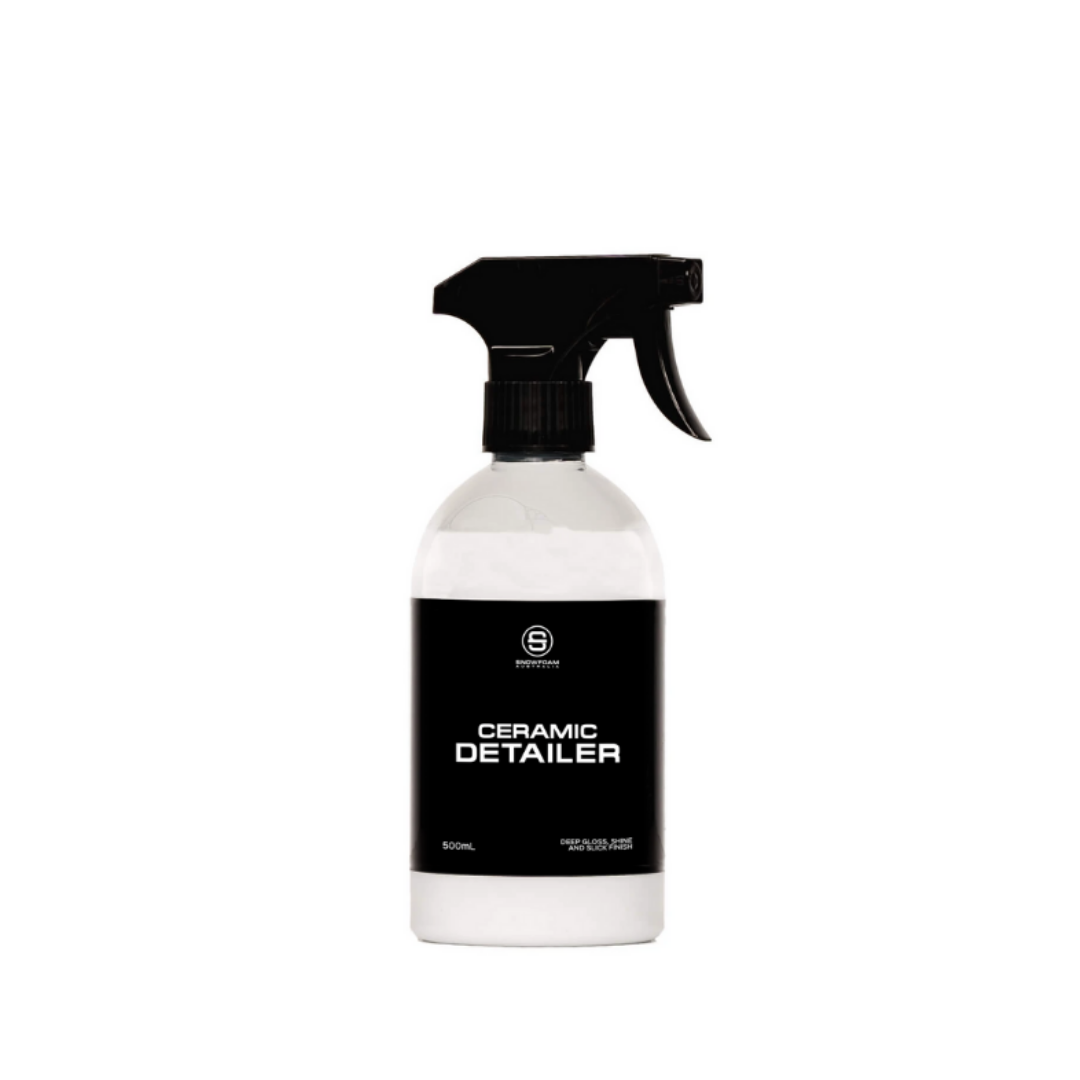 Coated? Noted.
Protect & Restore your car after it has been rinsed and cleaned.
Ceramic coating provides an extraordinary protection on your car but if not maintained, can lose its effect and longevity.
From here, use siO2 based products and avoid wax and wax-based products like Spray Wax or Gloss Wash.
Stick to pH neutral detergents like Snow Foam Detergent & Berry Thick
Our Suggestions:
Snow Foam Shield - SiO2 polymer based sealant to bring back hydrophobicity. Apply on Wet Paintwork After Rinsing
Ceramic Detailer - SiO2 infused detailing spray for increased shine and protection. Apply on Dry Paintwork then buff
Clean It Your Way
Maximize your savings by adding more items to your package using our intuitive Package Builder tool.
Start Package Builder
The Snow Foam Difference
3000+ Reviews

The quality of our products is consistently put to the test, ensuring that only the finest standards are met. Boasting an impressive 3000 reviews, our customers' satisfaction is a testament to our dedication to delivering exceptional results.

Free AU Shipping Over $150

Get your favorite products with free shipping on orders over $150. Shop now and enjoy the convenience.

More Than Just Car Care

Contact us using the Chat button, or reach out to us via phone or email. We're ready to help!