Step by Step Guide To Washing Your Car Safely Using Snow Foam™
A safe yet efficient method of washing your car comes from the right method and right tools. Let's get foaming!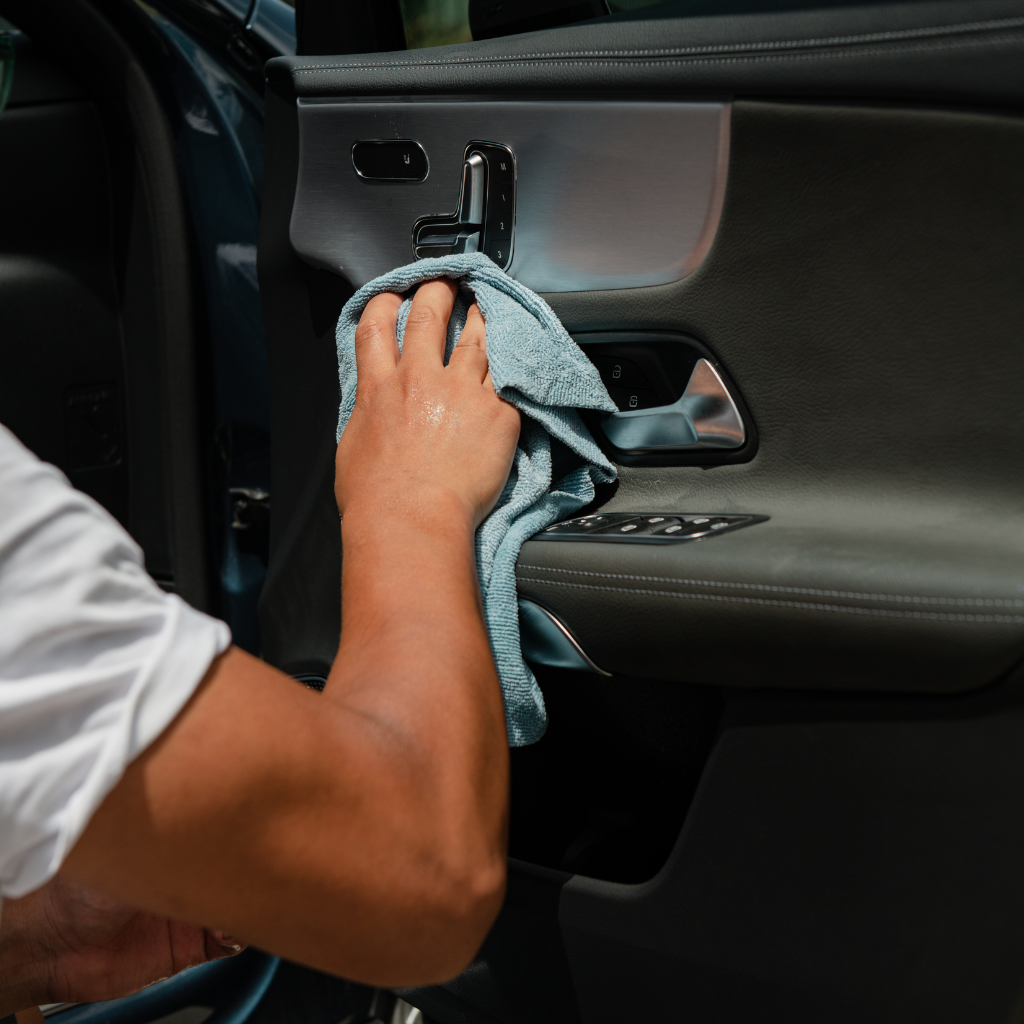 1. Clean Your Interior
Cleaning the interior first will ensure you don't need to go into your car after the floor is wet and your shoes are dirty. It also means any vacuum cleaners won't need to sit in water lying around the car. Our All In Interior Kit includes everything you need to get this job done easily.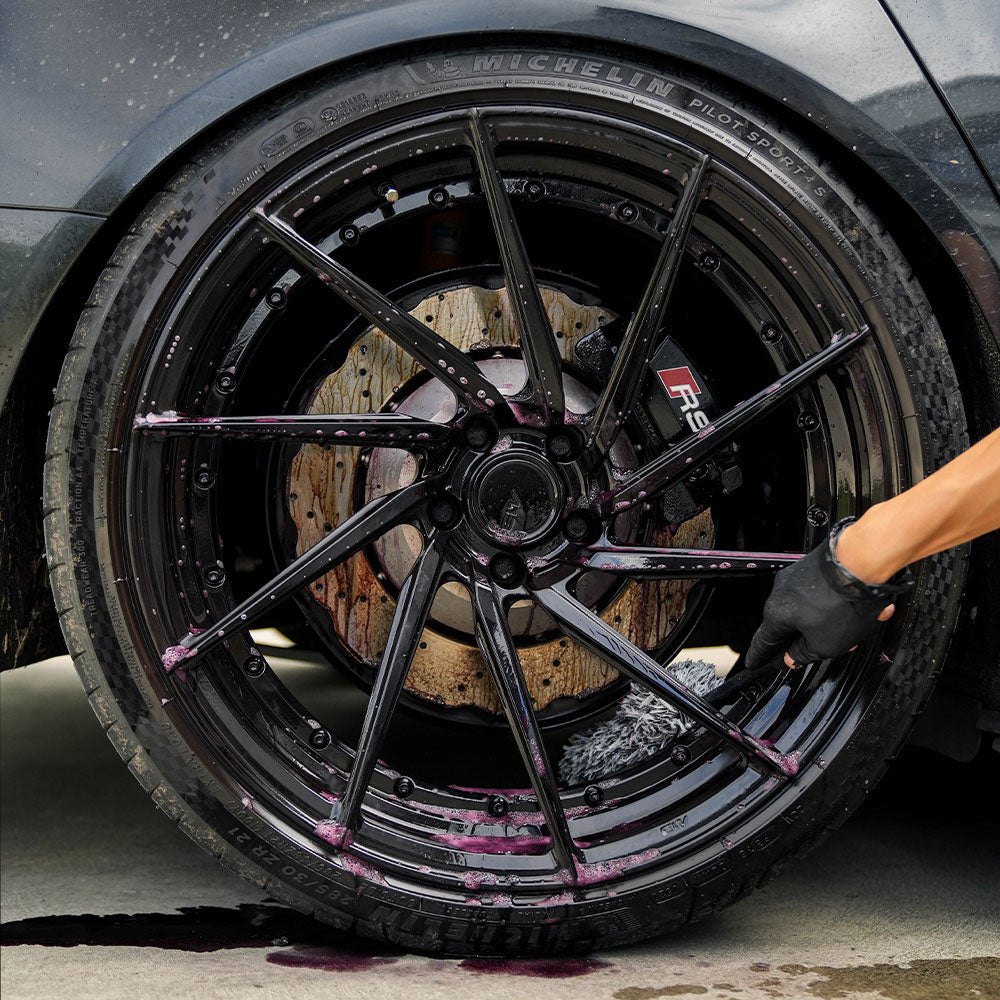 2. Wheel Cleaning
Clean Your Wheels.
Baked on brake dust should be tackled first with Purple Iron Brake Dissolver and/or Wheel Cleaner.
We have a wide range of wheel brushes and tyre brushes to assist in making this process easier.
Finish off with Tyre Shine or Tyre Gel.
Wheel Cleaning Collection
Picking The Right Snow Foam Applicator
Use a Garden Hose?
Select the Snow Foam Gun.

Use a Pressure Washer?
Select the Snow Foam Lance or OG+ Lance

Want to go Portable?
Select the E-Foamer
Snow Foam Detergent & Applicators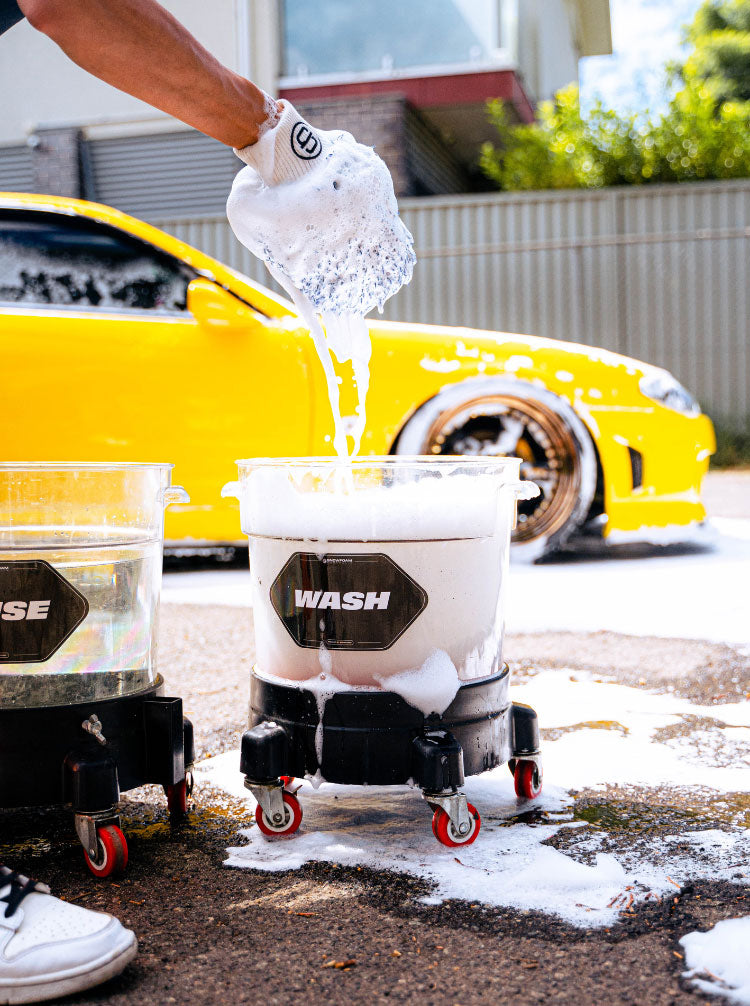 4. Contact Wash
For ceramic coated vehicles, you want to stick to pH Neutral and si02 based products. Look for Snow Foam Detergent and along with Waterless Wash.
For non-coated vehicles, you can choose the options above along with opting for wax-based products like Gloss Wash Shampoo.
Contact Washing Collection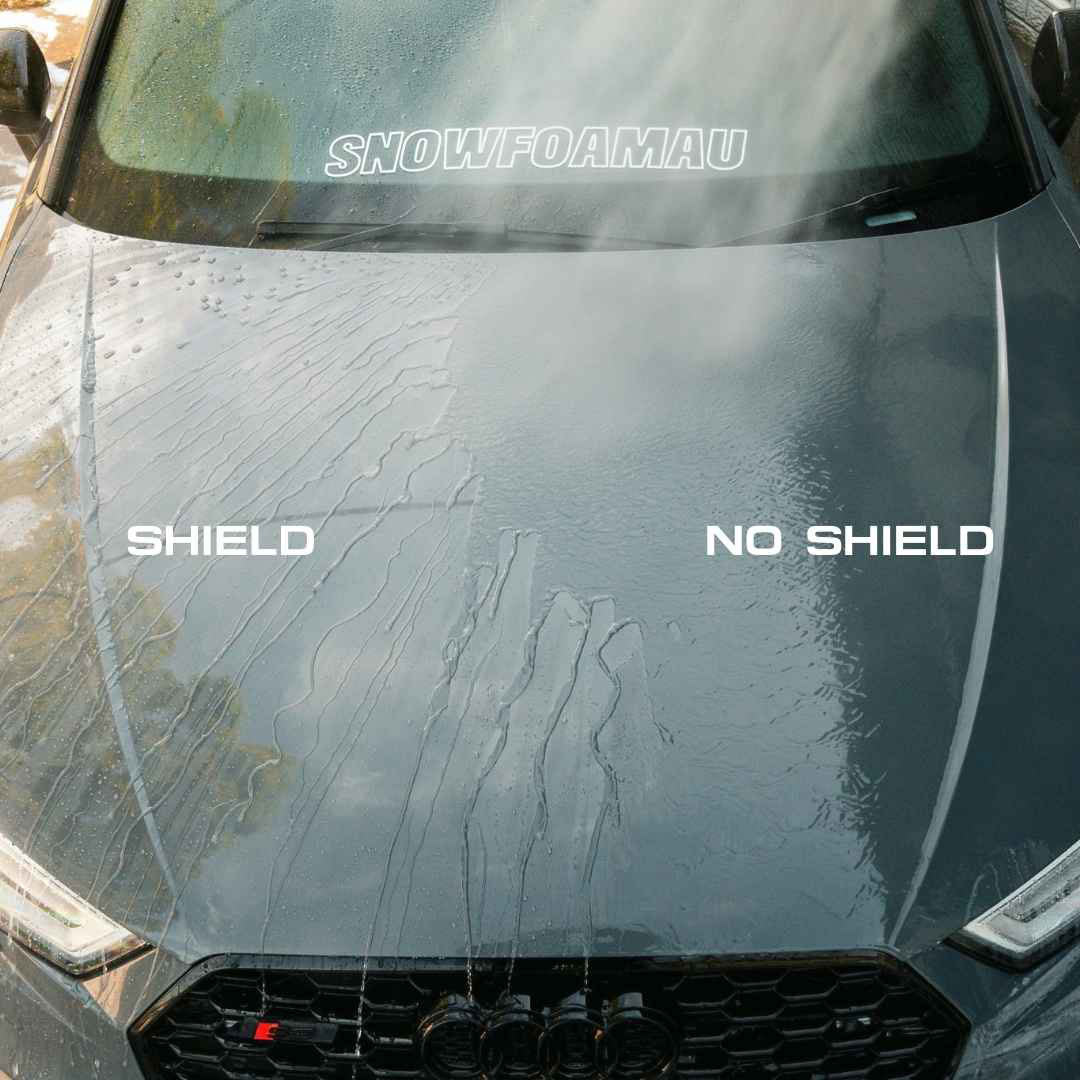 5. Rinse & Protect
Once you've rinsed the car, you've got options on whether you want to protect using a wet-applied product like Shield Spray. Apply when wet and rinse thoroughly to enjoy a hydrophobic finish.
Alternatively, you can rinse the car, dry the car and apply protectants such as Ceramic Detailer or Spray Wax to get that perfect shining finish.
Protect & Restore Collection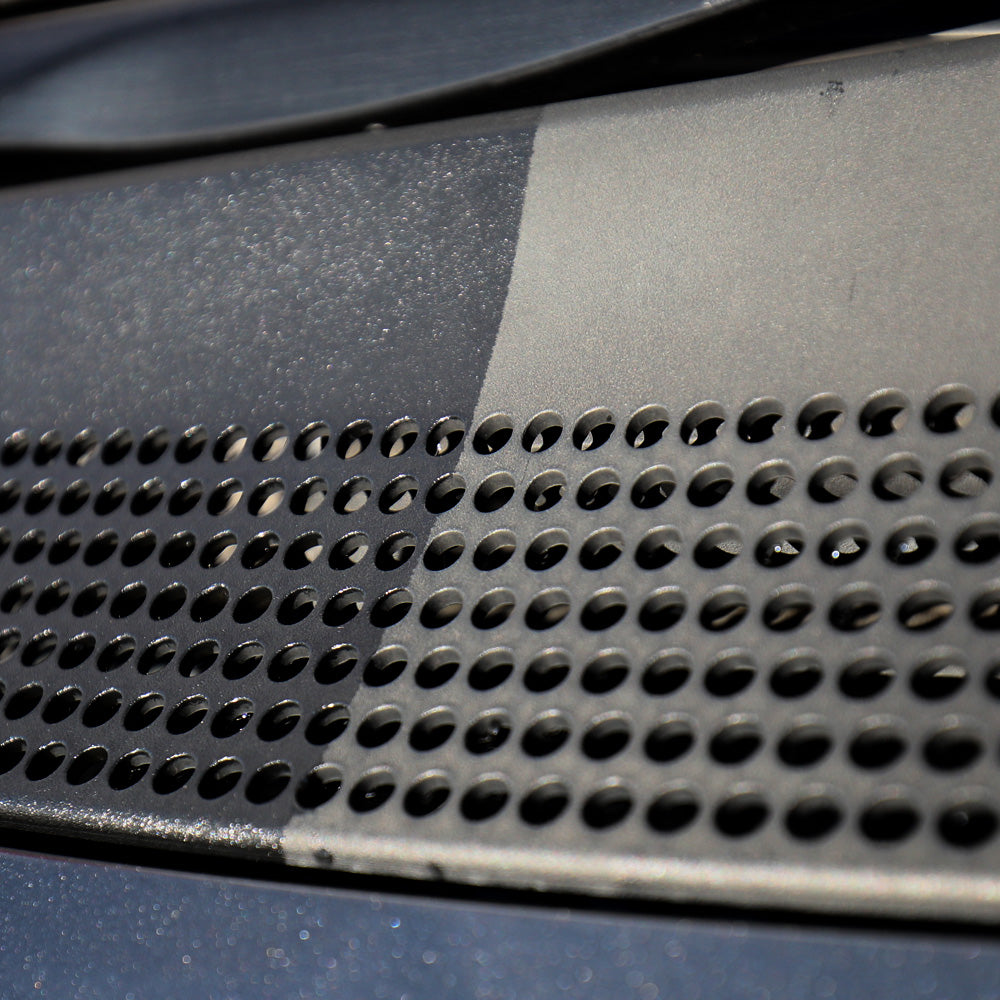 7. Windows, Trims & Finishers
Grab Clear Window Cleaner and work both the interior and exterior windows. For any black trims, now is a good time to use BLACK Trim Restorer and bring back to life any sun-faded plastics and rubbers.
To complete the look, Tyre Gel or Tyre Shine can be used when the tyres are dry.
Your car is now cleaner than ever!
Finishing Touch Collection
Bundle & Save BIG
Choose the wash that works for you. Bundle up your car care needs and save up to 20% off when you use our Package Builder!
Build Your Kit