Snow Foam Berry Thick Detergent
Regular price

Sale price

$34.95
Christmas Delivery Cut Off Date: Dec 17
Australian Made, pH Neutral and an extra thick, luxurious foam is what you can expect from our new Berry Thick Snow Foam. Just wait until you smell it!

Boosted cleaning power and instant-mix formula, use it as pre-wash and contact bucket wash.
Achieve extreme lather when teamed up with a Snow Foam Lance or a fluffy wet foam with the Snow Foam Gun.
Description

After years of intensive research and development paired with rigorous real-world testing, we are delighted to introduce the newest Snow Foam Detergent to join our range. Berry Thick.

We've been incredibly meticulous with our parameters when formulating Berry Thick as we spared no expense to deliver above and beyond what our customers would expect and mediocrity was simply not an option.

The final formulation results in a true-to-form Snow-like consistency that clings onto paintwork and actively drags dirt and grime off as it sheets together. Our goal was not only to create the thickest Snow Foam for our customers but ensure we improve the cleaning power over our existing formula whilst maintaining that Berry Thick remains pH Neutral to prevent damaging ceramic coatings, waxes and sealants - such as our Snow Foam Shield Spray.

We've also improved the usability and value for our customers, by removing artificial thickeners from the formulation, we have created an instant mix Snow Foam Detergent. Simply put, when you pour the Berry Thick Detergent into our signature Snow Foam Lance or Snow Foam Gun, it instantly mixes with the water in your canister. This means that you are setting up and foaming quicker than ever before! Gone are the days of squeezing detergents out of bottles, leaving bottles upside down to try and get that last bit of detergent and shaking your Snow Foam Lance or Snow Foam Gun to mix solutions before you start foaming!

Liquids Storage Note:  Store in a cool & dry place. Bottles can leak and liquids may degrade in direct sunlight or heat.

 

20L Special Order: Item will take extended time as compared to regular items and requires specific courier channels for delivery. Placing a special order, shows you comply with the extended wait times. We will do our best to fulfil items as swiftly as possible. 

 
Features

Luxurious Thick Foam great for pre-wash and contact wash
Ceramic Coating Safe
pH Neutral Formula
Made in Australia
Berry Scent
For use in a bucket, Snow Foam Gun, Snow Foam Lance and E-Foamer
Free Shipping Over $150

Free shipping on all orders over $150 Australia Wide!
Share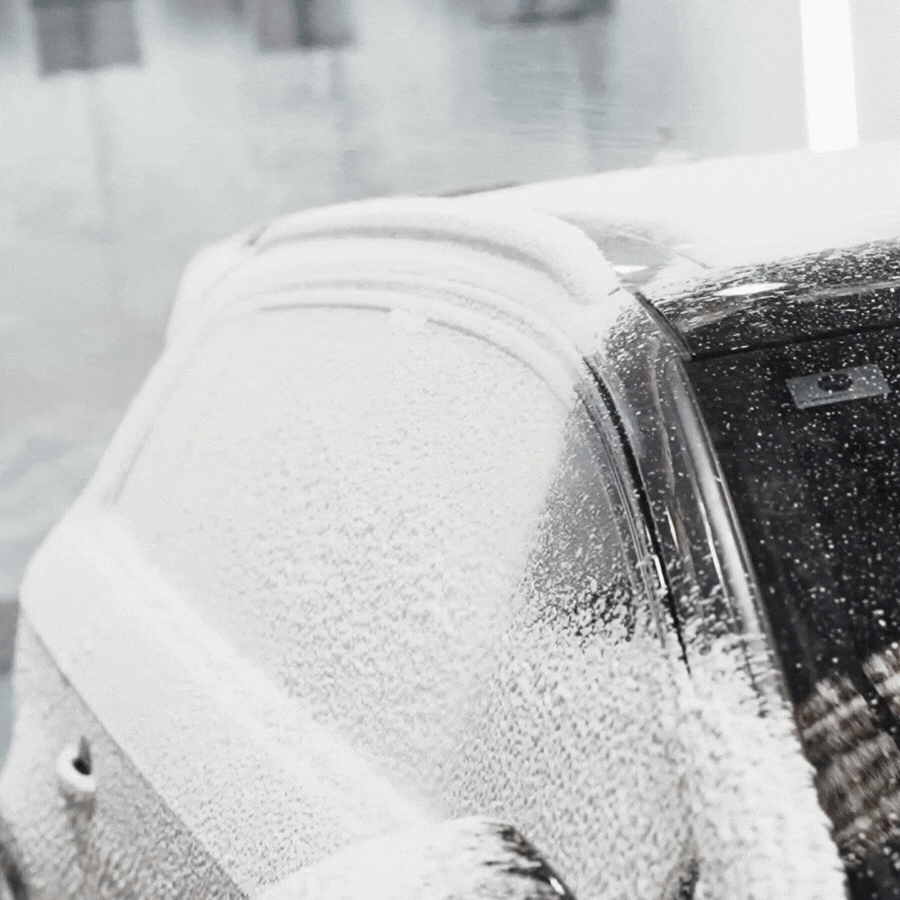 Ceramic Coating Safe

Maintain your ceramic coat whilst giving your car the wash it deserves. Berry Thick is pH neutral and won't strip quality coatings, waxes or sealants.

Concentrated Solution

You'll only need 100mL of Berry Thick diluted with water into your Snow Foam Gun or Snow Foam Lance.

Luxuriously Thick Foam

The Australian-made formula creates a lubricating thick foam when used with the Snow Foam Lance for safe pre-washing and contact washing.
Gun + Berry Thick
Create a fluffy wet foam with your garden hose and Snow Foam Gun V2. Compared to our Snow Foam Detergent, Berry Thick will give you more dwell time to dislodge more dirt on pre-wash as well as more time to scrub during the contact wash layer.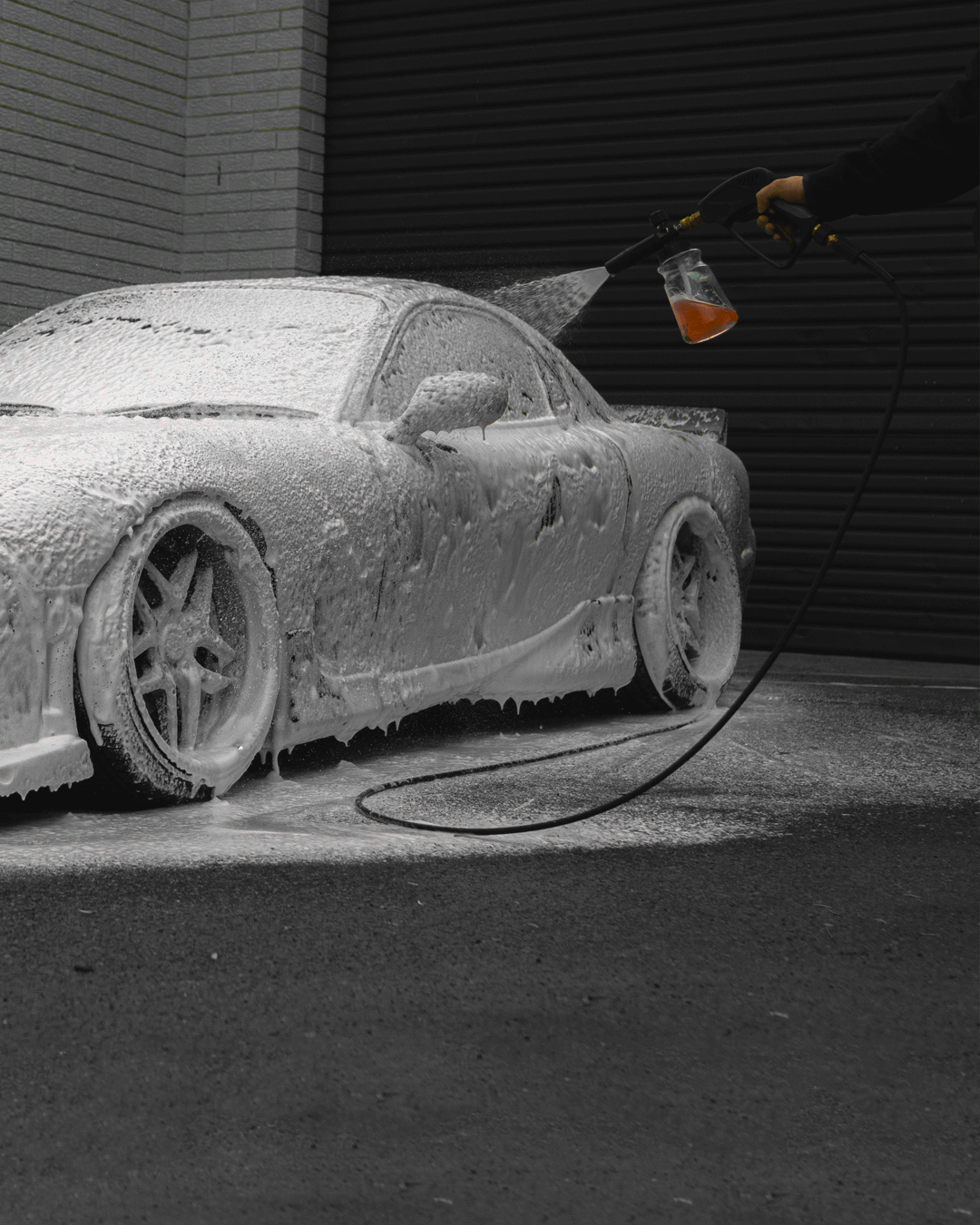 Lance + Berry Thick
Thick luxurious foam sits on your car for 5 - 10 minutes as you sit back, admire and take a few photos. With your pressure washer, Snow Foam Lance and Berry Thick, you'll blanket your car in thick foam the quickest out of all applicators and achieve incredible lubrication between mitt and paintwork.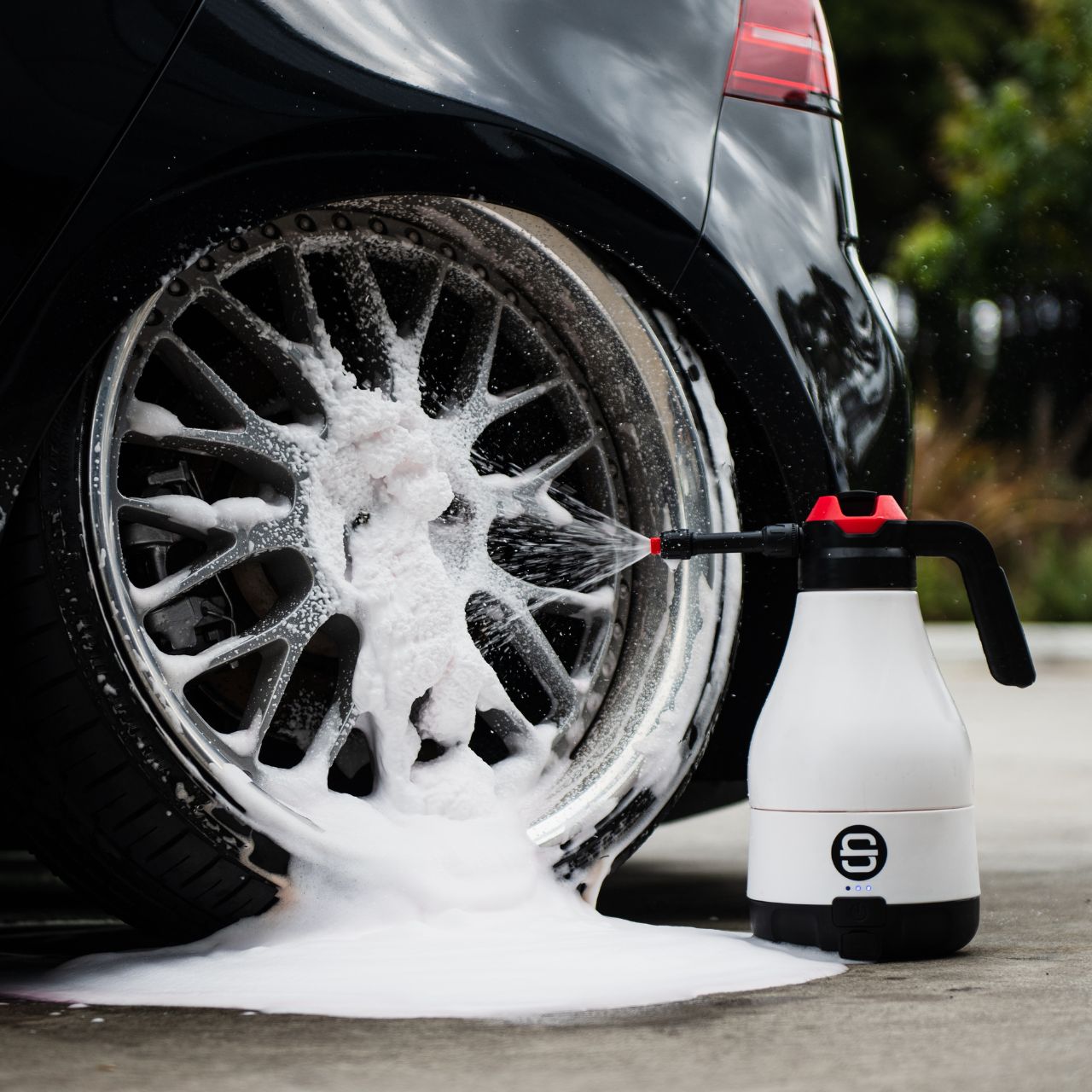 E-Foamer + Berry Thick
Less is more when it comes to the air pressure foaming from the E-Foamer. Only 50mL is required with 1750mL water for a thick clinging foam. This gives you more than enough solution to go around your car, bike or jetski.
FAQs
How To Use Berry Thick?

Mix Berry Thick with water using the dilution rates below. Lather a layer of foam on your car and allow to dwell before rinsing. Apply a second layer for contact wash, rinse and dry.

Dilution Rates:

For Your Snow Foam Gun: Fill it with 800mL of water and 100mL of Snow Foam Berry Thick Detergent and enjoy!

For Your Snow Foam Lance: Fill it with 900mL of water and 100mL Snow Foam Detergent and enjoy!


For your E-Foamer: Fill it with 1750mL water and 50mL Snow Foam Detergent and enjoy!

For a bucket wash: Mix 10L water with 100mL of Snow Foam Detergent and mix.
Is It Ceramic Safe?

Our Snow Foam Detergent and Snow Foam Berry Thick Detergent are specifically made to be pH Neutral (ph 7).

This will be safe on all ceramic coatings, quality waxes and sealants and will wash what is above those layers.
Do I Still Scrub The Car?

The Snow Foam system of washing focuses on swirl-avoidance over contac-avoidance. We still scrub the car to dislodge stubborn dirt that the touchless pre-wash isn't able to remove. We do so with more confidence knowing a wash mitt isn't directly trying to forcefully wipe multiple layers of dirt like that of conventional washing methods.

The most important thing you can do to get the best results is to start with the best quality products. All snow foam products aren't the same. Our snow foam gun and detergents are made to work together efficiently. Once you mix the detergent with water as instructed, attach it to the garden hose and adjust the dial to the preferred foaming consistency. Pull the trigger, and start snow foaming your car.
How Long Do I Leave Snow Foam On For?

Leave Snow Foam on for at least 5 minutes avoiding any sunlight if possible.

As a general rule, you want to rinse the first layer off before it dries onto the paint. A second layer of foam is then used for scrubbing any stubborn dirt.
Does the Snow Foam Lance and Gun spray the same thick foam with Berry Thick?

No, the Snow Foam Gun is specifically for garden hose use. Garden hoses provide around 50psi of pressure, which isn't enough for extremely thick foam. Instead the Gun shoots a wet foam similar to the consistency of a bucket wash. 

For the thickest foam available, please see our Snow Foam Lance options which require a pressure washer to accompany it. We recommend a 1800psi+ pressure washer with 8L/min flow rate.